Chicago Museum of Science and Industry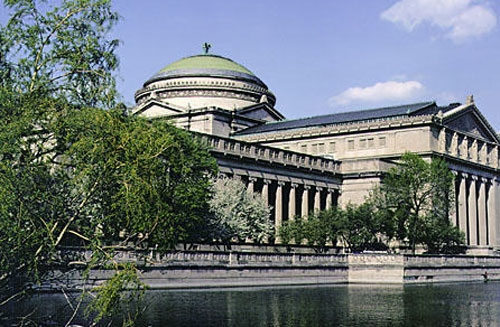 Like the Adler Planetarium, this museum is nothing short of "awesome!"
Come take a look at what I found inside after 45 years have gone by.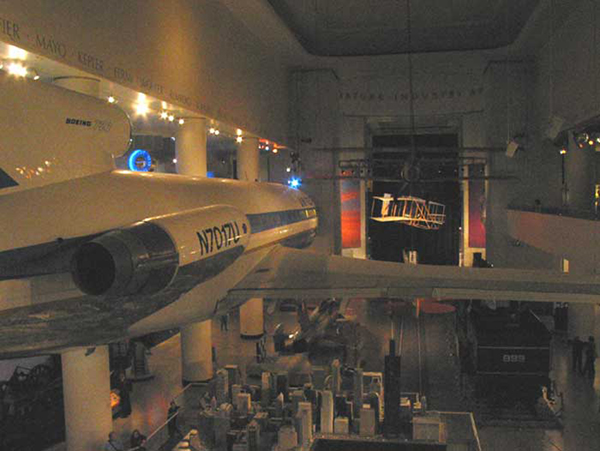 The aviation exhibit has changed quite a bit. Here, in the foreground, suspended from the ceiling, is a Boeing 727. The port side of the fuselage abuts the 2nd floor balcony, allowing one to walk through an opening at the rear of the plane and tour the interior. In the shadowed midground is a biplane of the type used long ago for carrying mail. In the background hangs a replica of the first airplane flown by Orville Wright. On the floor below is a small part of the model train exhibit which includes a replica of downtown Chicago high-rise buildings.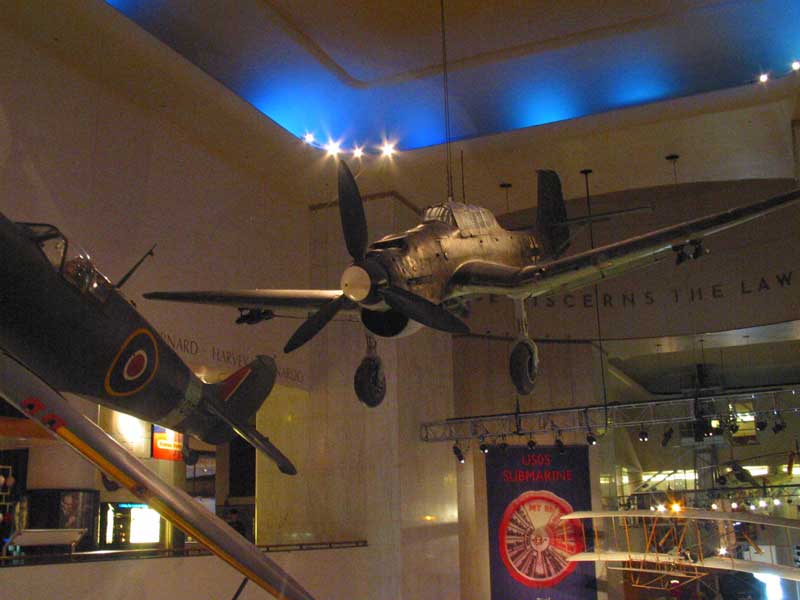 Farther down this long hall still hangs the German Stuka dive bomber, and the British Spitfire that swept Stukas from the skies during World War II.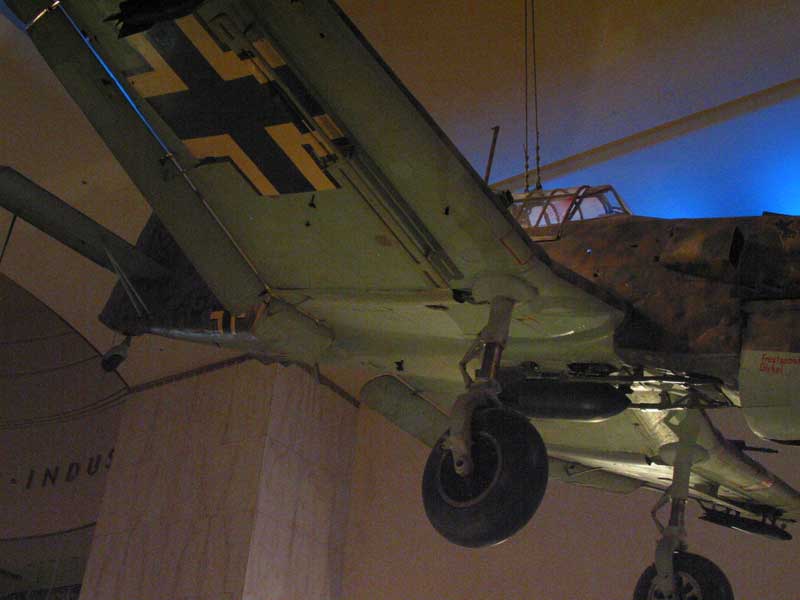 Closeup of a Stuka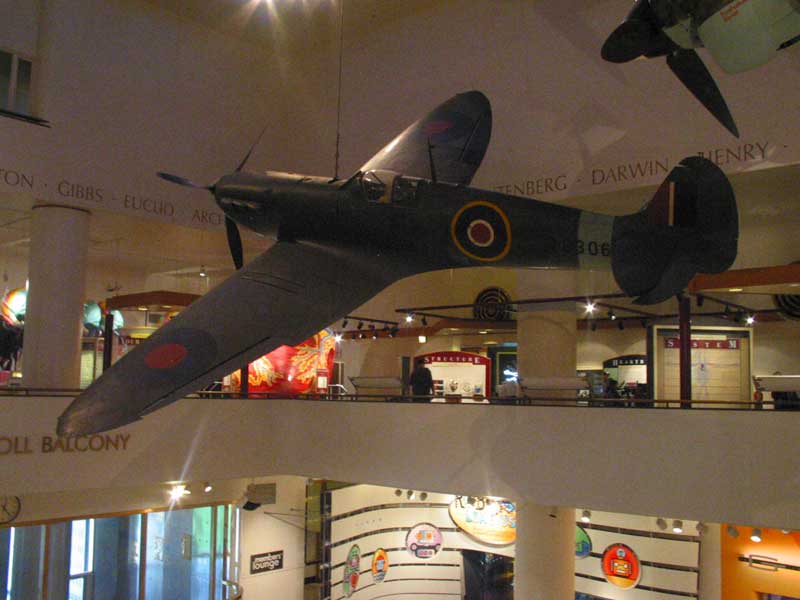 A British Spitfire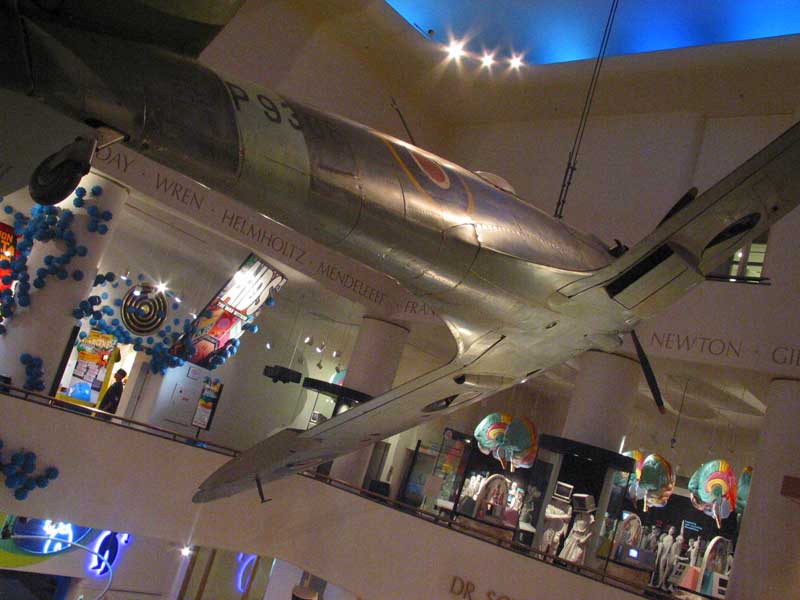 Belly of the Spitfire.
A sign of our times, a medical exhibit on the subject of AIDS can bee seen across the hall, just below the Spitfire.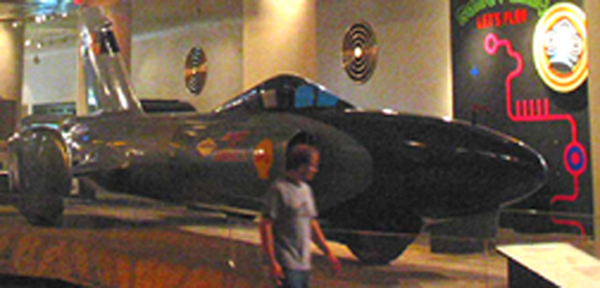 Added to the museum's exhibits in 1965 was Craig Breedlove's jet powered car, "Spirit of America."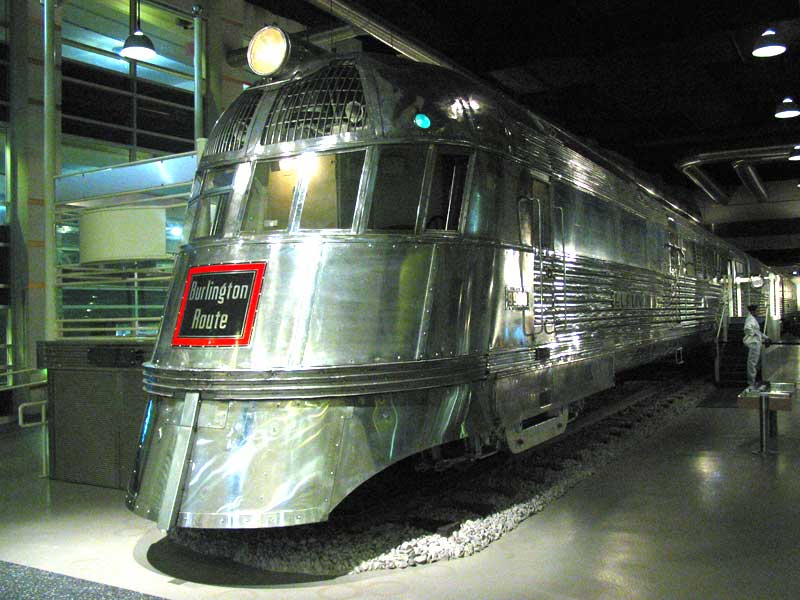 The "Pioneer Zephyr," the first diesel-powered streamliner, went into service in 1934. It was retired in 1960 and donated to the Museum of Science and Industry, however it did not go on exhibit until 38 years had passed. With one look at this train, those old enough to remember Chicago's Riverview Park know the source of inspiration for the "Silver Flash," the rollercoaster that overshadowed the main gate on Western Avenue.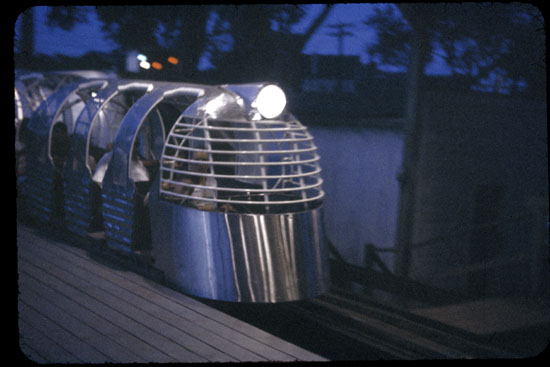 Riverview Park's famous roller coaster, the "Silver Flash"


Go see the

The U 505